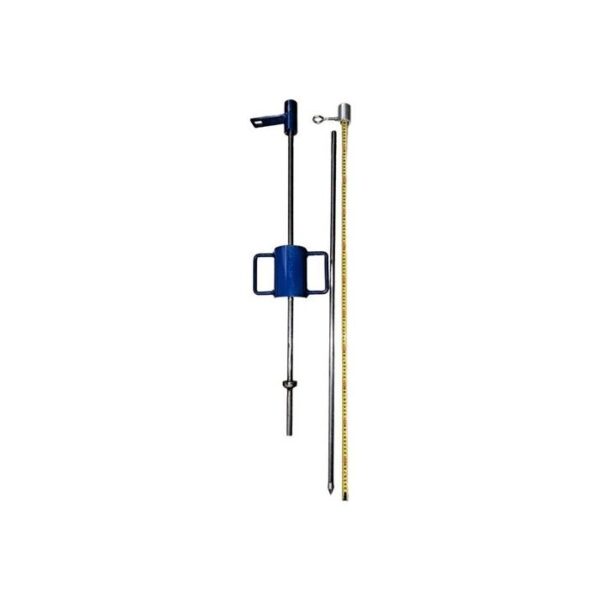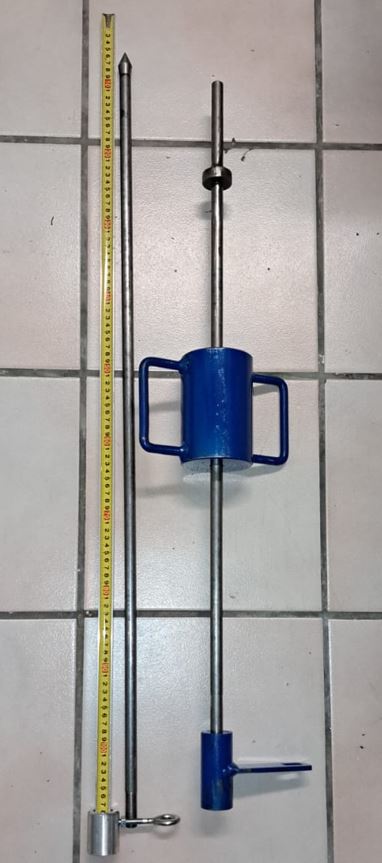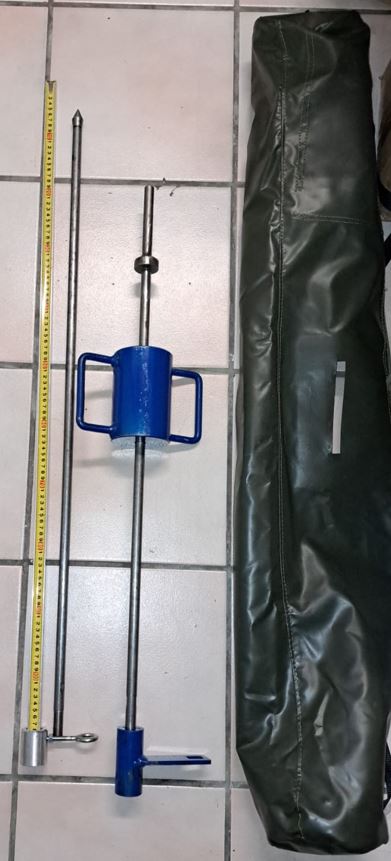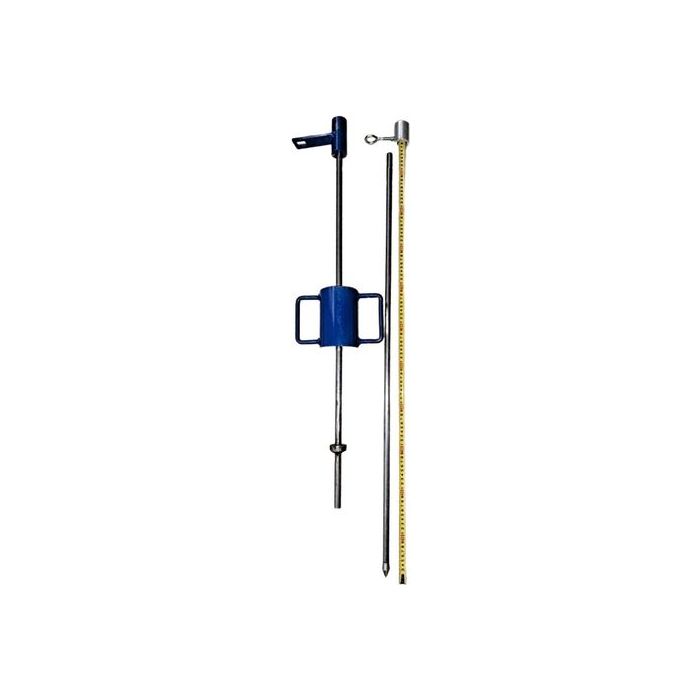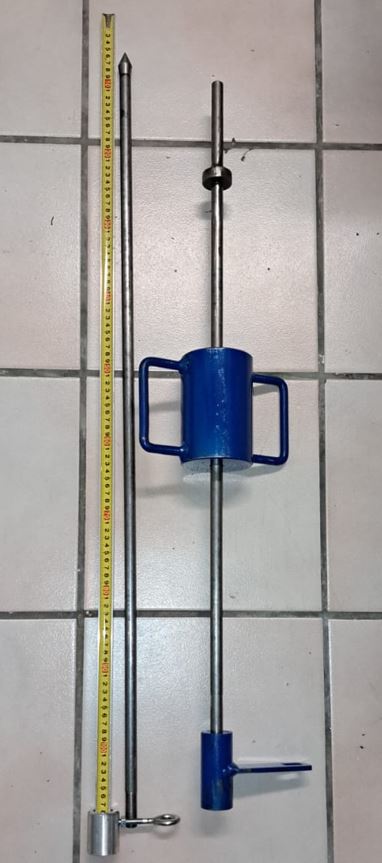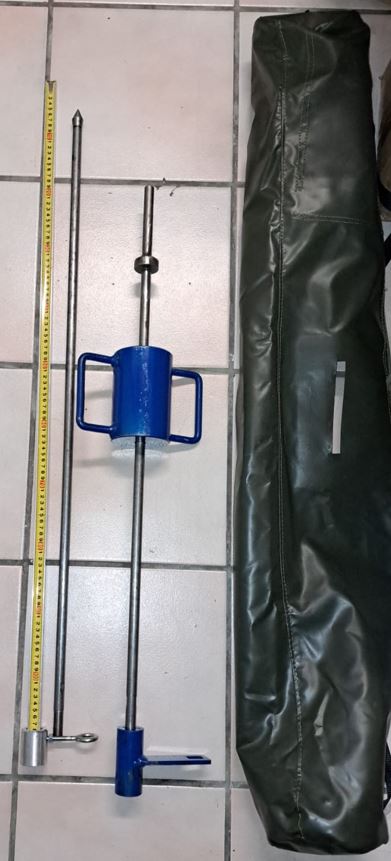 Dynamic cone penetrometer (DCP)
R4,850.00 Excl. VAT
1 meter dynamic cone penetrometer (DCP) (test provides a measure of a materials in-situ resistance to penetration) with 1 tip and bag. A 1 meter extension can be ordered separately.
Description
Additional information
UK
DCP test video
Description
The Dynamic Cone Penetration Test (DCPT) is a reliable method for assessing the resistance of a material to penetration in its natural state. This test involves driving a metal cone into the ground by repeatedly striking it with a 17.6 lb (8 Kg) weight dropped from a distance of 2.26 feet (575 mm). After each impact, the penetration depth of the cone is measured and recorded, allowing for a continuous evaluation of shearing resistance up to a depth of 5 feet below the ground surface. These test results can be effectively correlated with parameters such as California Bearing Ratios, in-situ density, resilient modulus, and bearing capacity, providing valuable insights into the soil's characteristics.
Additional information
| | |
| --- | --- |
| Weight | 15 kg |
| Dimensions | 130 × 30 × 10 cm |
Measurement of Road Pavement Strength by
Dynamic Cone Penetrometer
by Simon Done and Piouslin Samuel
Unpublished Project Report
PR INT/278/04
Project Record No R8157
https://assets.publishing.service.gov.uk/media/57a08cd8ed915d622c001609/R81571.pdf