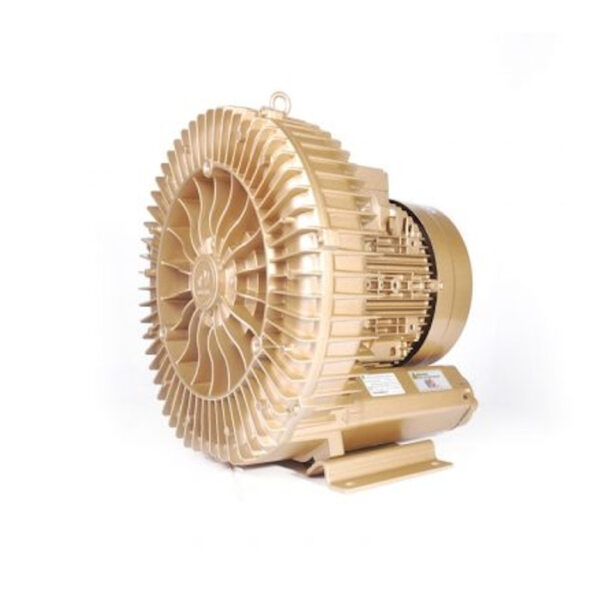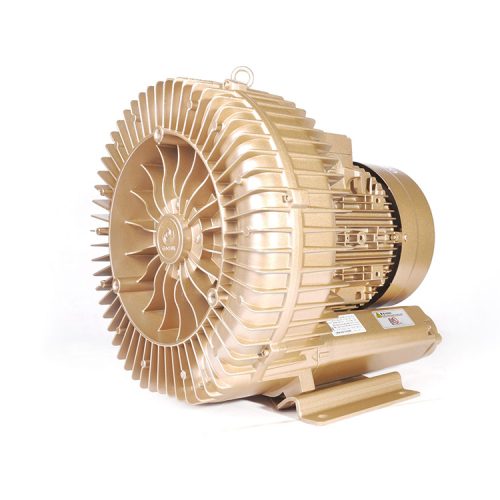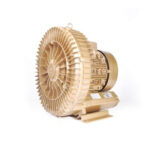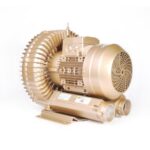 3kW Side-Channel Blower, GHBH 004 34 AR6
R11,384.00 Excl. VAT
Air blower, side channel (regenerative), 3 kW single-stage, 380 Volt, 3ph, three-phase, 345 m3/h max. air flow, -240 mbar max. vacuum, 220 mbar max. pressure delivery.
Description
Additional information
Blower specification
Blower curve
Description
Side channel (regenerative or ring or Vortex) blowers. These blowers are also called regenerative blowers. Side channel blowers function as vacuum pumps or air delivery blowers. They can generate significantly higher pressures than industrial fans. They are used for both vacuum and pressure applications. Regenerative Blower are dynamic compressors, in which a rotating impeller drives the air and creates/maintains the pressure. These blowers run on bearings and have no other wearing parts. They are a good choice for aerating water and so widely used in water applications, such as sewage treatment, aquaponics, hydroponics, aquaculture etc.
See the blower curve and data table. The maximum pressure (or vacuum) is the sum of all pressure requirements: water depth, pipe distance, pipe diameter, air diffuser system design, bends, valves and altitude.
Additional information
| | |
| --- | --- |
| Weight | 33 kg |
| Dimensions | 45 × 45 × 47 cm |
| Brand | Goorui |
| Model Number | GHBH00434AR6 |
| Rated Voltage | 380V, 3ph @50Hz |
| Rated Power | 3 kW |
| Rated Current | 12.5A |
| Maximum Air Flow | 345 m3/h |
| Maximum Vaccuum | -240 mbar |
| Maximum Pressure | 220 mbar |
| Stage | 1 |
| Phase | 3 |
| Sound | 65 dB(A) |