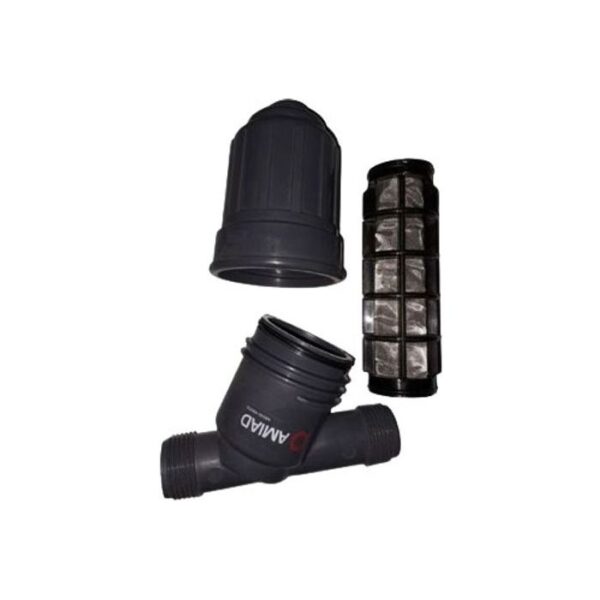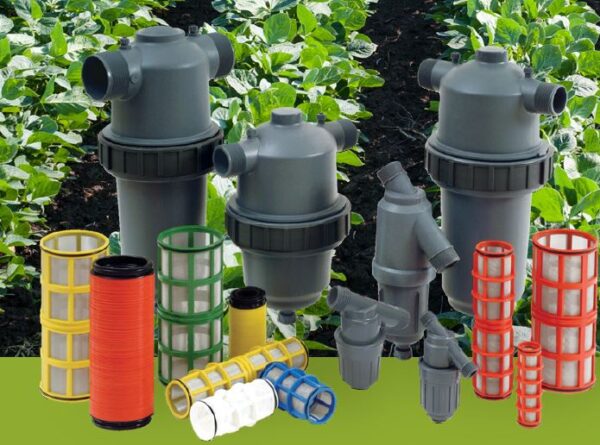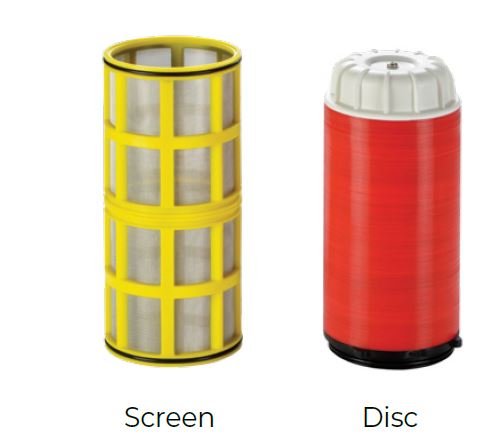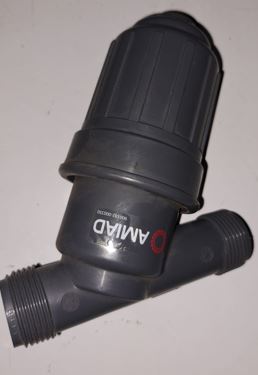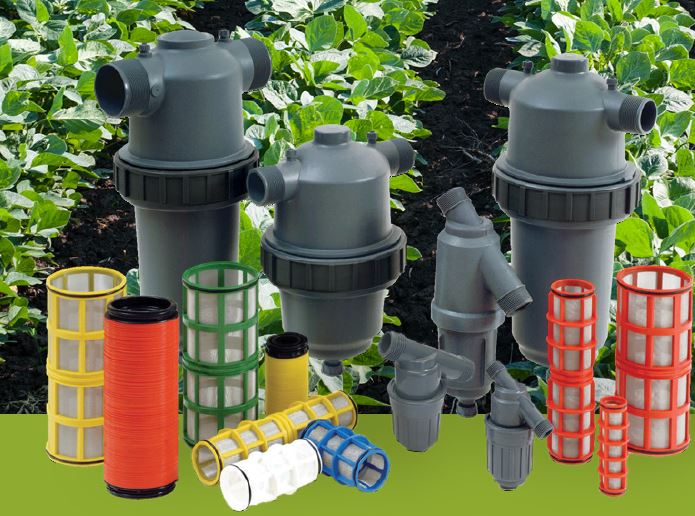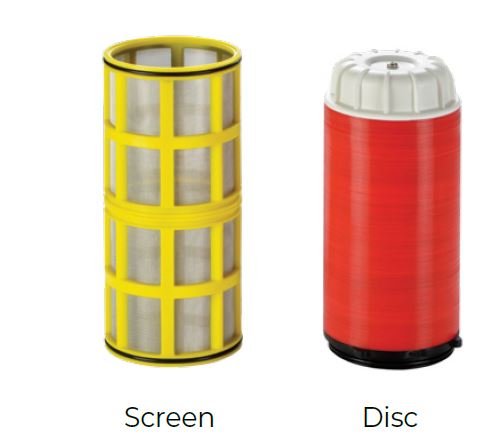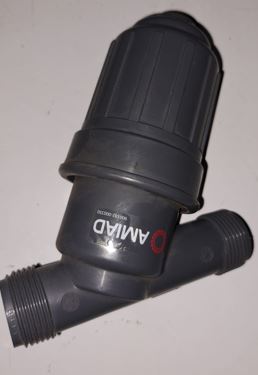 Amiad inline filter, 25mm, 80 micron, stainless steel screen
R600.00 Excl. VAT
25mm inline filter for 1.5m3/h flow rates and an 80 micron stainless steel screen.
Description
Additional information
Tagline product range, 8 Bar and 10 Bar
Easily Upgrade Your Manual Filter
Description
8 Bar pressure, Amiad Tagline inline filter, 25mm male thread and 80 micron, stainless steel screen.
Tagline filters are high quality all plastic agricultrual irrigation filters with screen or disc elements for a wide range of applications.
The Tagline filters are made from high quality engineered plastic materials providing excellent mechanical strength, durability and ease of installation. From 80-3500 micron filtration range.
Installation and maintenance instructions for Amiad screen and disk filters.
We supply the full range of Amiad brand filters. Contact us at aqua@ecotao.co.za with your requirement. We offer screen, disc, microfiber and media technologies and broad range of automatic, semi-automatic and manual filters, we are able to effectively treat and filter water according to each customer's specific requirements.
The 2 inch filter (50mm) is rated at 25m3/h.
Additional information
| | |
| --- | --- |
| Weight | 1 kg |
| Dimensions | 10 × 12 × 10 cm |
Amiad 8 Bar filters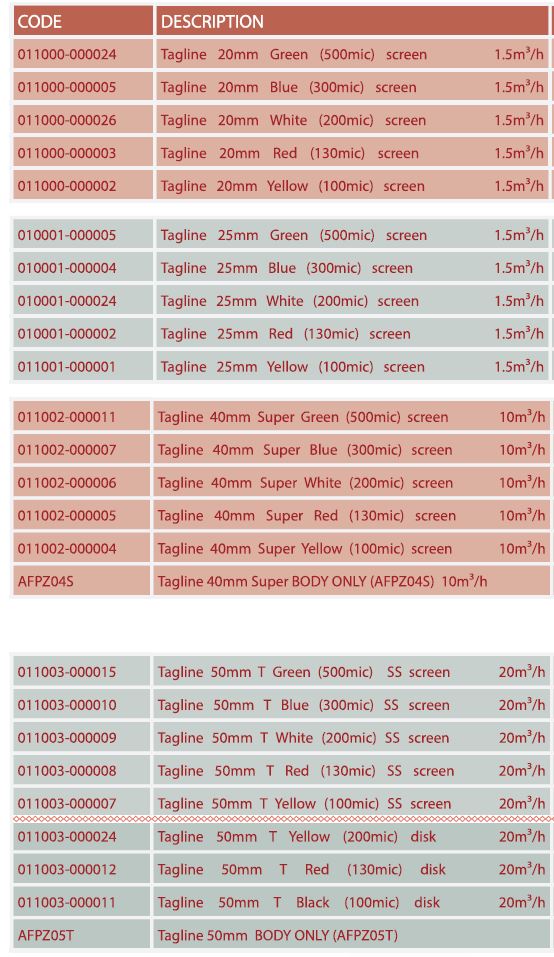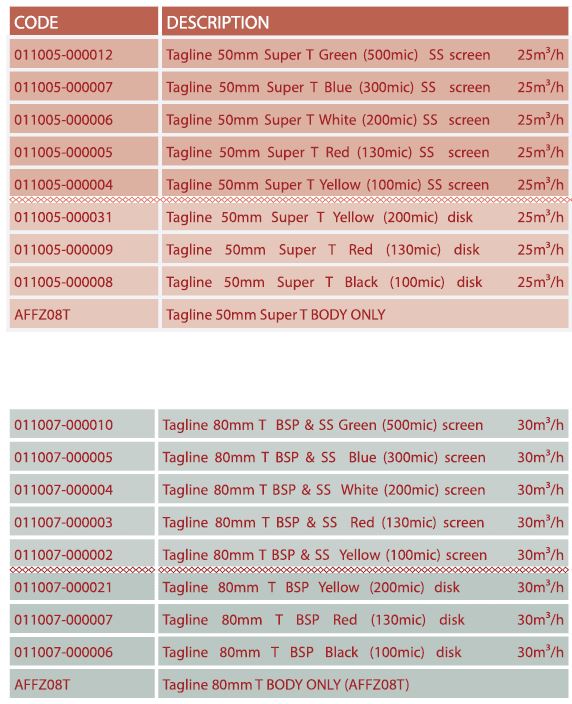 Amiad 10 Bar filter range with drainage tap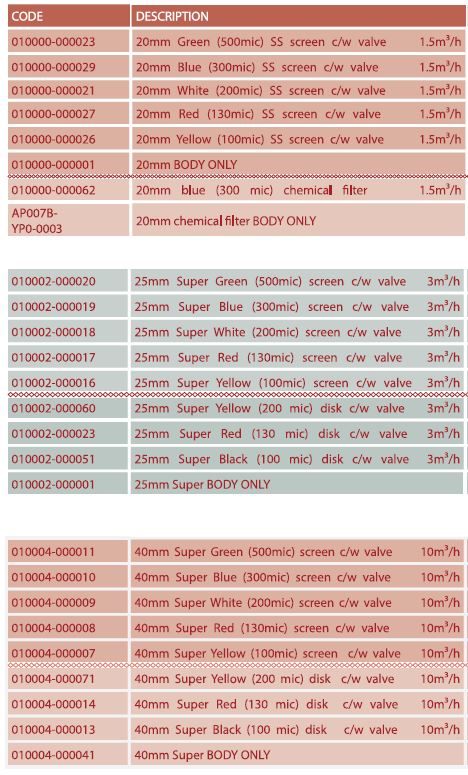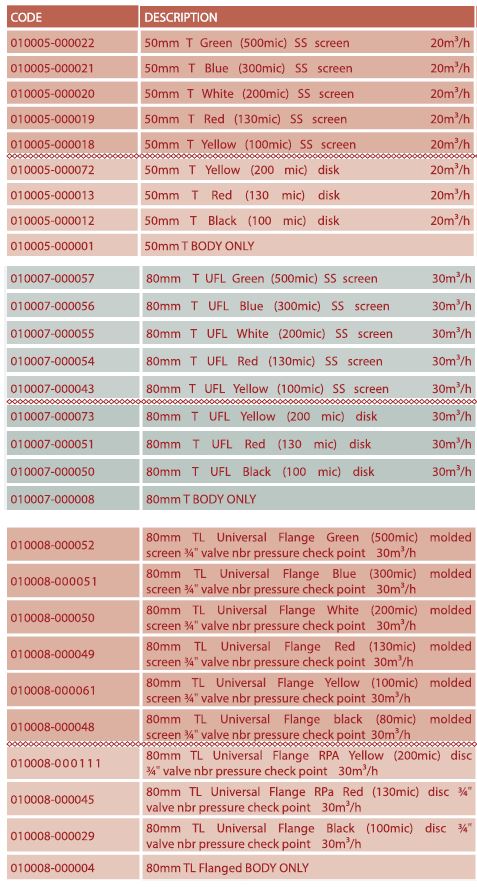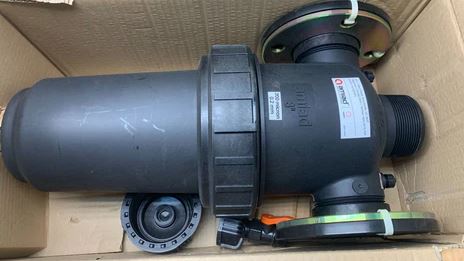 Add a screen cleaning upgrade

For Amiad manual filters from 2" – 8". The unique semi-automatic Scanaway and Brushaway for industrial water filtration offer easy, convenient turn-of-a-handle cleaning for manual filters. Both the Scanaway and Brushaway are available as a retrofit assembly for Amiad plastic and steel manual filters and come with a clogging indicator that visually indicates when the filter needs to be cleaned.
They are reliable and durable and designed for long-term, simple operation. Available in various sizes, plastic or steel.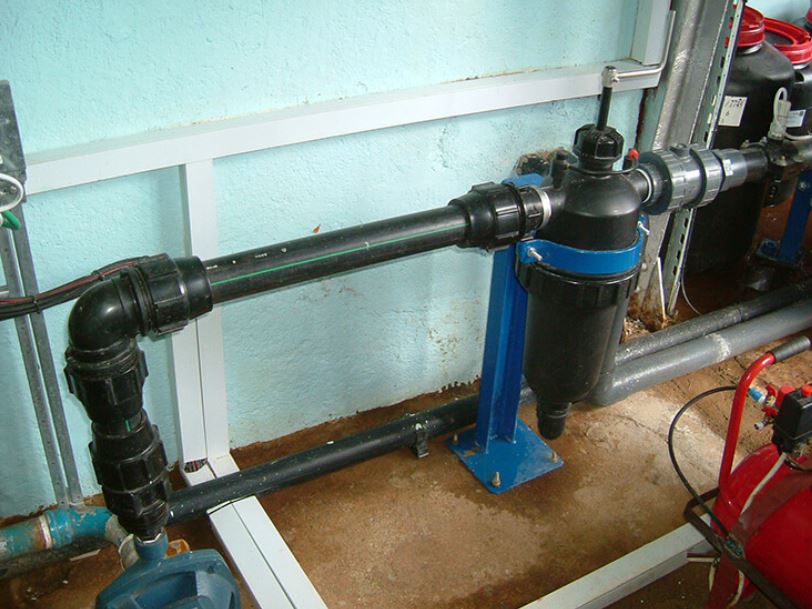 See this short video:
Scanaway and Brushaway filter cleaners