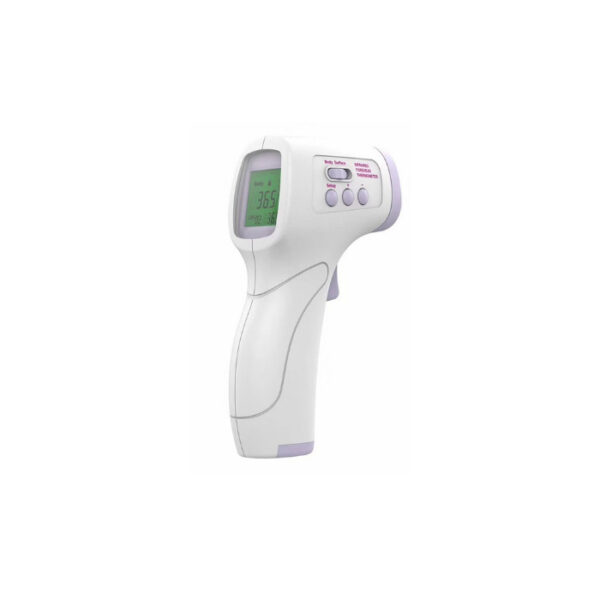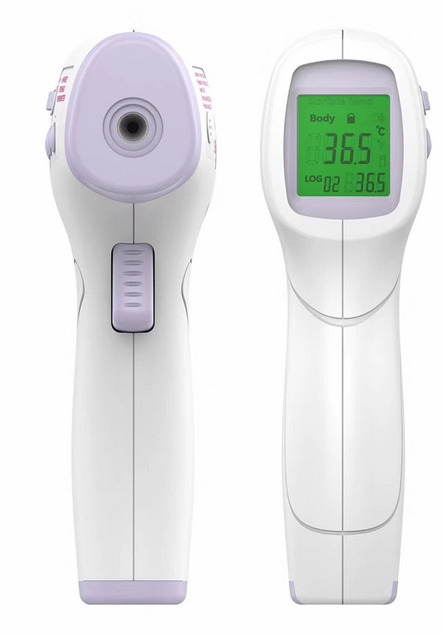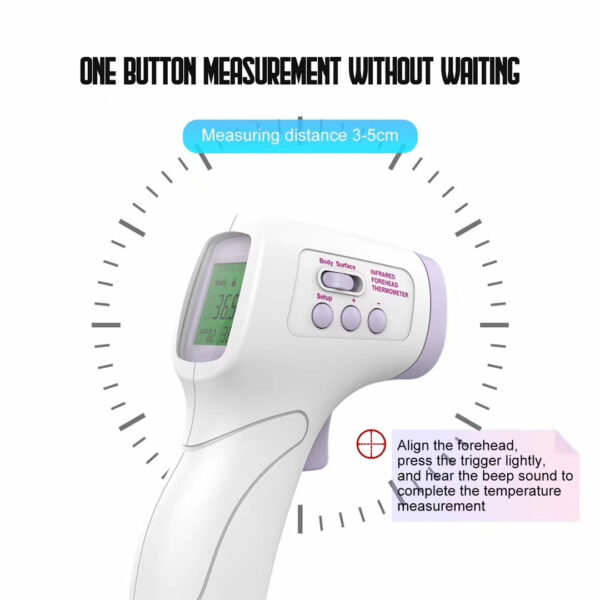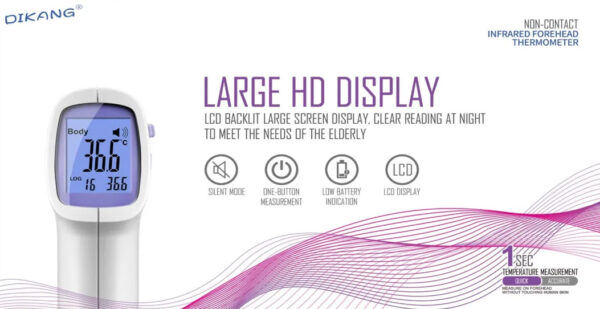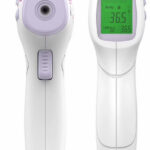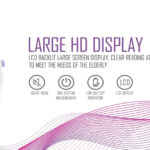 Dikang Infrared thermometer, body or surface contactless thermometer with 32 memory capacity, factory calibrated
Excl. VAT
Infrared thermometer, body (32°C-42.9°C) or surface (0-90°C) non-contact thermometer, 5-10cm measure distance for family use.
Description
Additional information
Instructions
Description
Infrared thermometer, body (32°C-42.9°C) or surface (0-90°C) contactless thermometer, 5-10cm measure distance, requires 2 x AAA batteries. Accuracy at 5cm of +-0.2°C for 35-42.0°C. Rapid measuring time. Ideal for use at home or in businesses for covid-19 temperature screening. Accuracy verified against 2 other brands.
This is also an essential tool for mothers. Check your baby's or child's temperature quickly and easily. Expectant mothers can check themselves and their close family to minimize sickness transmission through the detection of fevers and high temperatures. Newborns may appear feverish and this essential tool will help screen for temperatures. Accuracy is verified against 2 other brands. Another tool for use by mothers during pregnancy and with babies and young children for general temperature monitoring. Surface measurement setting can check bottled milk temperature and other temperatures to 100°C. Battery-saving auto power off in <10 seconds. This is not a medical tool and simply an aid. Always consult your doctor and do not rely on any form of diagnosis other than your medical doctor.
Priced below cost as a useful and essential gift for mothers.
Additional information
| | |
| --- | --- |
| Weight | 1 kg |
| Dimensions | 30 × 30 × 30 cm |
| Brand | Dikang |
| Model Number | Th-Dikang-HG03 |
| Power type | 2 x AAA battery |
| Body Temperature range | 32°C-42.9°C |
| Surface Temperature range | 0-90°C |
| Measuring range | 5-10cm |
| Auto power off | <10 seconds |
| Can be calibrated | YES |
| Weight | <150g |
| Battery included | No |
| Product size | 89mm x 50mm x 150mm |
| Back light | Yes. |
Requires AAA batteries (2). Mode button switches between surface and body temperature. The unit logs readings in memory, recalled by the down arrow key. Do not use rechargeable batteries in this device. Ensure that batteries are installed in the proper polarity orientation before use. Failure to observe these precautions can result in product overheating. Keep the unit in a dry, clean place free of dust. Read all instructions before using this product. For the most accurate results, make reading with an ambient (room) temperature of 23 to 27°C (73 to 82°F). Make sure the skin is dry and that no hair interferes with the measurement. Do not immerse the meter in water. Avoid touching and/or scratching the infrared sensor lens. Always use a clinical thermometer to verify any abnormal temperature measurements. Clean the lens area by gently blowing with compressed air and use a damp swabto wipe the lens. Do not use any solvents to clean the lens. Measurement Notes1. If the meter has been stored in a cold or hot environment, allow it at least 20 minutes to acclimate to room temperature before making measurements. 2. To prevent transmission of disease, avoid direct contact with the skin. 3. After heavy exercise always wait at least 10 minutes before taking non-contact forehead temperature readings.