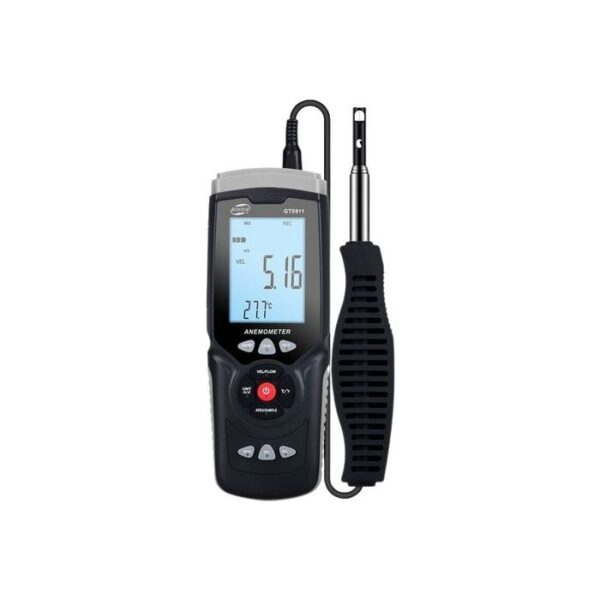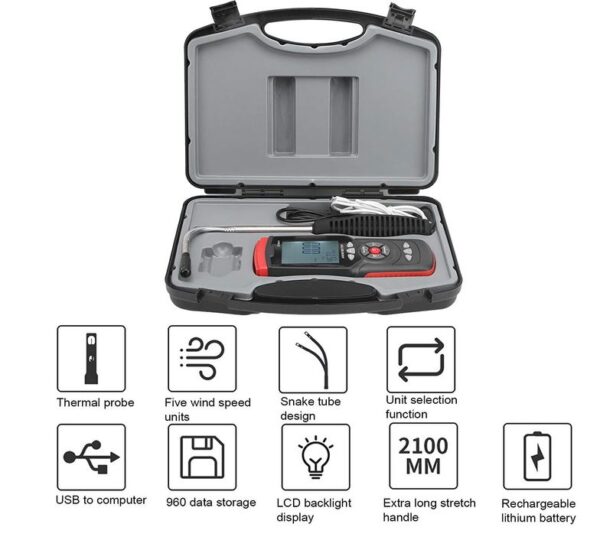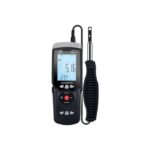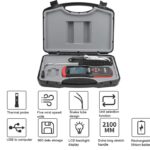 Wind Speed Tester, Thermal Anemometer GT8911
R3,800.00 Excl. VAT
Description
Additional information
Specification
Manual/instructions
Description
The hot wire (thermal) anemometer GT8911 is a professional instrument that measures wind speed and temperature. Anemometer model GT8911 measures wind speed in various environments, such as wind speed measurement engineering, air conditioning, quality control, and health control. Use this anemometer in wind speed measurement for various occasions like factories, schools, offices, transportation routes, families, etc.
The wind speed and temperature tester
has a retractable handle design & flexible gooseneck. You can easily measure in narrow, high spaceswith the extendable handle.  The anemometer measures wind speed and wind volume, with a data storage function, which can record 960 data. You can determine maximum and minimum wind flows with the anemometer. You determine and track real-time measurements when the meter is connected via USB to the software. Included is a back light and data hold option. Rechargeable lithium-ion batteries are included with the meter.
Additional information
| | |
| --- | --- |
| Weight | 2 kg |
| Dimensions | 30 × 30 × 30 cm |
| Velocity range | 0.00 ~ 30.00 m/sec |
| Sensitivity | High sensitivity down to 0.1 m/sec |
| Units | Units of measure: m/sec, ft/min, km/h, knots, mph |
| Temperature | Air: 0 ~ 45°C |
| Memory | 960 Data points, Manual or Auto record |
| Data access | USB port for real-time connection with PC software (free download) |
| Probe length | Telescopic probe up to 1000mm with tip diameter 10mm |
| Power source | Built-in rechargeable battery (approx. 6-7 hours use) |
| Packing list | Carry case, probe, USB cable, rechargeable battery and charger |