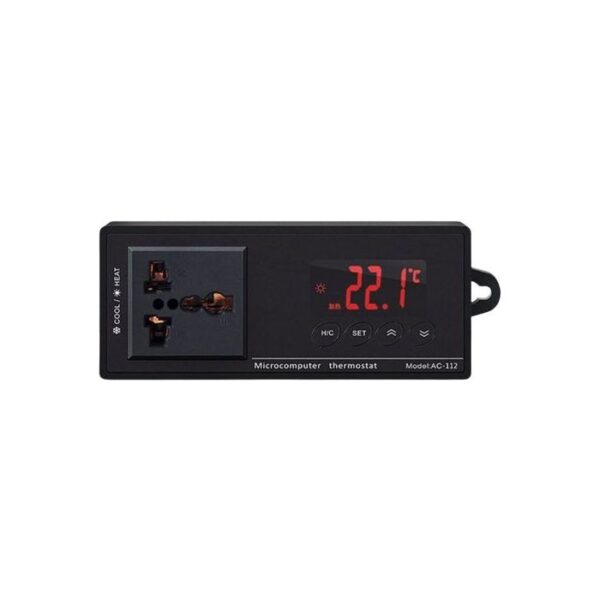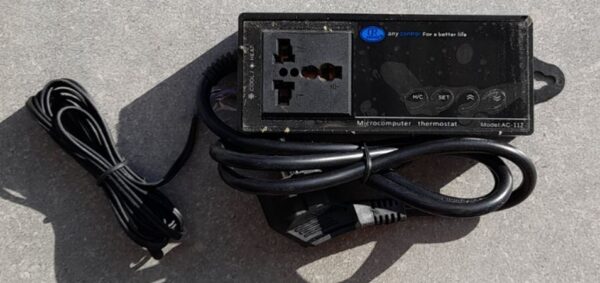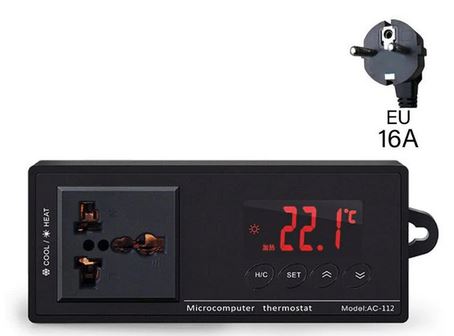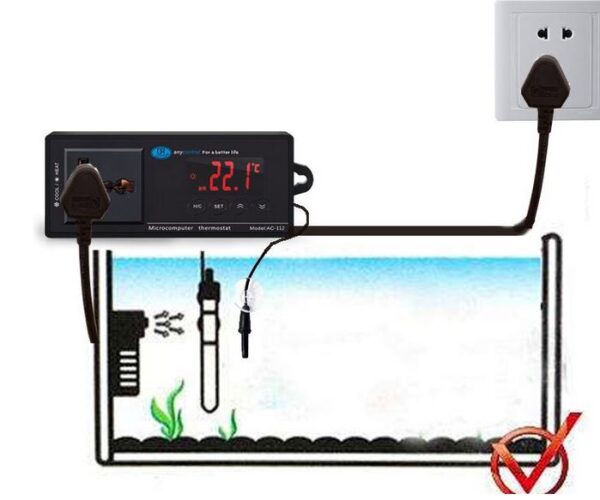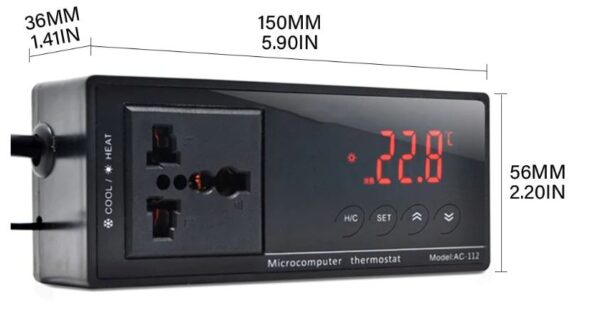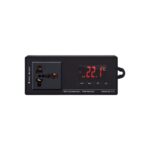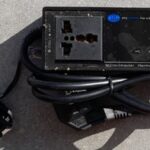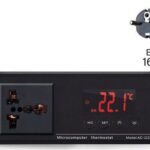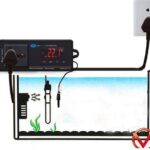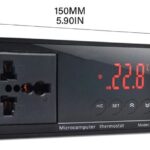 Digital Temperature Controller to 1000 watt
R900.00 Excl. VAT
Thermostat temperature controller with 1000 watt heater element capacity.
Description
Additional information
Specification
Description
This temperature controller has a heating control mode and a cooling control switch and can carry loads to 1000 watt. The thermostat probe is suitable for air or water use. Typical applications are for heating reptile pet environments or fish tanks. A 1kw heater can be plugged into this heating controller. The resistive load capacity is rated as 1100 watt. A heater element is a resistive load.
Motors have what us called an inductive load and for these, the limit is only 275 watts.
See more on this technical detail here: https://sciencing.com/types-electrical-loads-8367034.html
Additional information
| | |
| --- | --- |
| Weight | 1 kg |
| Dimensions | 20 × 10 × 15 cm |
Measuring Range: -40~100°C
Temperature Control Range: 16~40°C
Storage Temperature: -30~70°C
Resolution: 0.1°C
Measurement accuracy: ±1 °C
Power consumption of the whole machine: ≤3W
Operating environment temperature: -10~60°C
Operating environment humidity: 10%~90% (no frost condensation)
Panel protection rating: IP65
Input: One NTC sensor, line length 0.8m`
Material: ABS
Size: app.15×5.6×3.6cm/5.91×2.20×1.42in
Color: Black