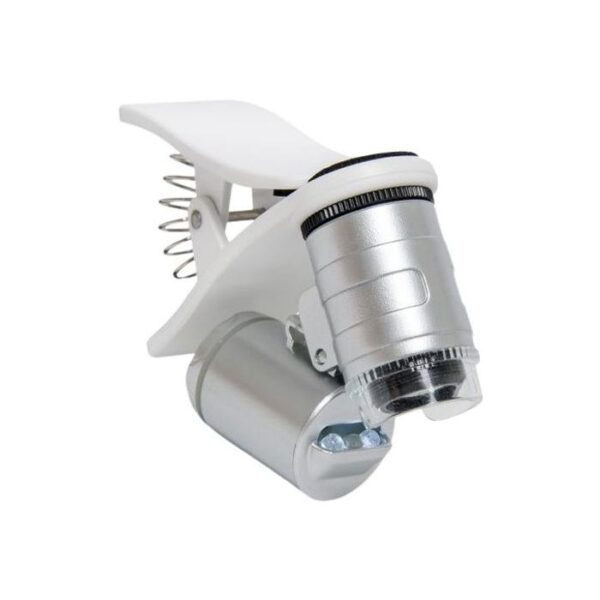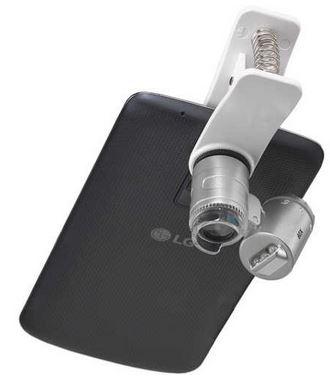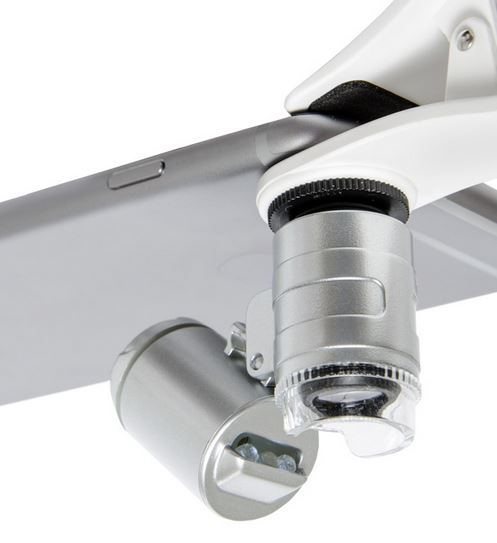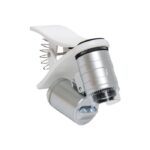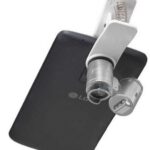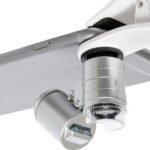 Active Eye Universal Phone Microscope, 60x, w/clamp (Magnifier)
R270.00 Excl. VAT
The MM-200, 60x-75x MicroMax™ LED Lighted Pocket Microscope or magnifier is a powerful pocket magnifying microscope with an extremely lightweight and portable design. This pocket microscope features a built-in LED light that provides a bright, clear image and a rubberized eyepiece for comfortable viewing. The MicroMax LED™ fits easily in your pocket so you can bring it with you anywhere. Three button cell batteries included.
Description
Additional information
Product video
Instructions
Description
The Active Eye Universal Mobile Phone Microscope is a compact, lightweight 60x microscope that can be clipped onto smartphones and mobile phones that are equipped with a camera. It is used for viewing very small objects and areas. It is especially recommended for gardening and plant health examinations such as pest and disease assessments. The clip can also be unscrewed from the focusing barrel and lens so that the microscope can be used independently of a mobile phone if necessary.
A built-in LED provides illumination, and the microscope also features a UV light. Three LR1130 batteries included.60x microscope 60x microscope
Additional information
| | |
| --- | --- |
| Weight | 1 kg |
| Dimensions | 10 × 10 × 10 cm |
| Brand | Hydrofarm |
| Model Number | AEM60C |
| Power type | three LR1130 batteries |
| Weight | < 0.1kg |
| Product size | 5cm x 4cm x 2cm |
| Stage | no |
| Focusing system | 20x with focus ability |
Smartphone microscope magnifier review: