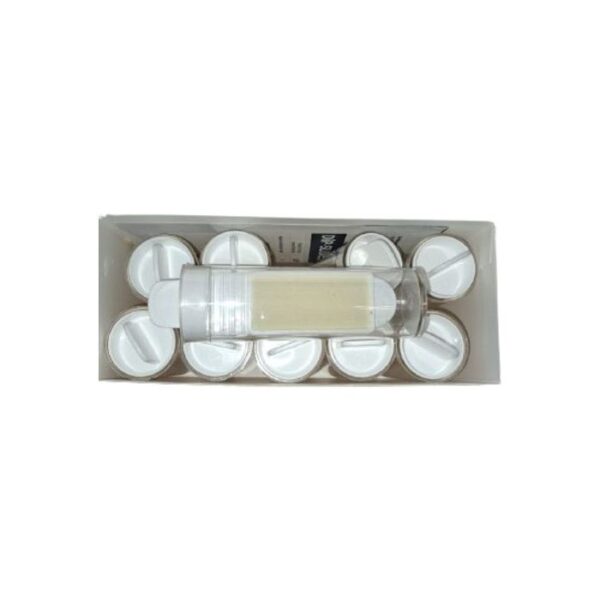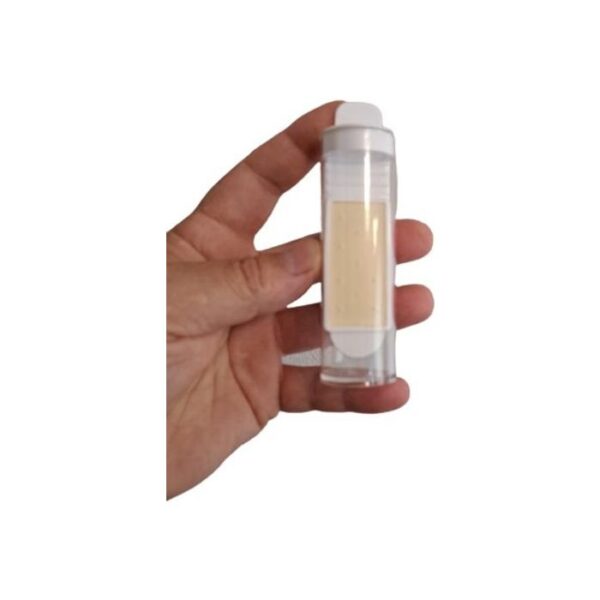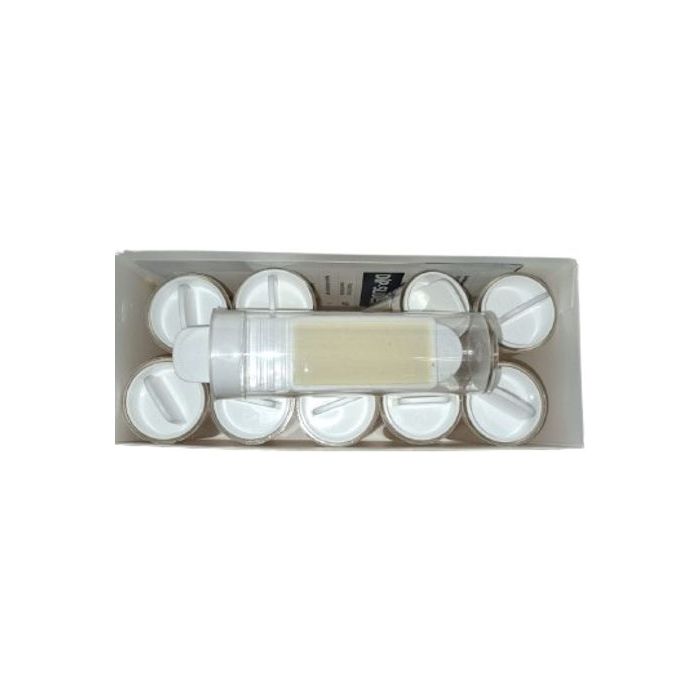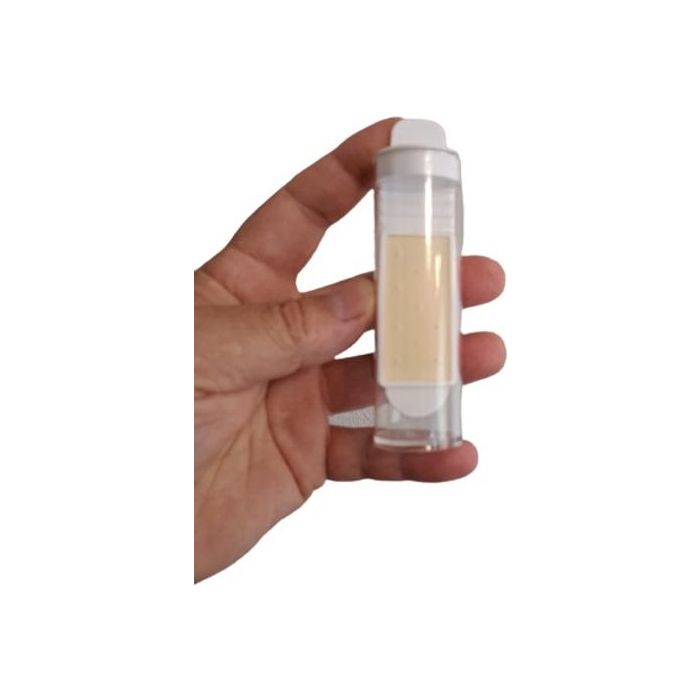 Dipslides (box of 10) for total bacteria count (TVC) with red spot dye
R950.00 Excl. VAT
Bacteria testing dipslides with nutrient agar & TTC (red spot dye). 10 dipslides per box. (1 Apr 2024 expiry).
Description
Additional information
Selective agar media
Bacterial growth chart
Description
This dipslide (TTC/TTC) has plate count agar that measures a total viable count. These dipslides come in a pack size of 10 slides per box.
Lead-time on fresh stock is typically 1-3 weeks.
The slide has a flexible paddle and is within a shatterproof container.  This general use dipslide offers a total bacteria count (TVC) on both sides. This TTC agar (biological culture media) dipslide contains red spot dye which helps the user view and count colonies as they grow as red spots. Nutrient agar enables growth for a wide range of bacteria. Nutrient agar cultivates a wide variety of micro-organisms and is used in many industries.  It is sometimes called a BT2 dipslide or TTC dipslide for total count. This all round general purpose Dip Slide that tests for total count aerobic bacteria / microbes on both sides of the slide.
Dipslides (biopaddle) have two sides that contain the same or different microbiological selective agars enabling the growth of a wide range of bacteria, yeasts and fungi. These are used to test for the presence of microorganisms in liquids and some surfaces. The cultures grow on the selective agar media during an incubation at 30 to 35 °C for period of 24 and up to 48 hours. Different agar types select for different microorganisms. The agar is on two sides of a large, flexible plastic paddle and are located in a strong shatterproof, transparent tube.  See the below tab, "selective agar media" for a list of some selective agar types that have been designed. Our Dip slide range is manufactured with ISO 9001 certification.
For most agar types, to get the sample onto the dip-slide, you can either dip the slide into your sample, swab onto the dipslide or press the slide against a surface. Once your sample has been transferred onto the dipslide, you then incubate the dipslide. After incubation, you can then count the colonies visible.
Additional information
| | |
| --- | --- |
| Weight | 1 kg |
| Dimensions | 20 × 20 × 20 cm |
Here is a list of different selective agar media:
Baird Parker
Baird Parker Neutraliser
Cystine Lactose Electrolyte Deficient (CLED)
HPC
KAA
MacConkey 3
MacConkey 3 Neutraliser
MacConkey3 with MUG
MacConkey without salt
Malt Extract
Malt Extract Neutraliser
Nitrite Reducing Bacteria (NRB)
Nutrient TTC
Nutrient TTC Neutraliser
OGYE Neutraliser
Plate Count (PCA)
Plate Count (PCA) Neutraliser
Plate Count (PCA) TTC
Plate Count (PCA) TTC Neutraliser
Potato Dextrose
Pseudomonas
R2A
Rose Bengal
Sabouraud Dextrose
Sulfate Reducing Bacteria (SRB)
Tryptone Soya (TSA)
Tryptone Soya (TSA) Neutraliser
Violet Red Bile Glucose (VRBG)
Violet Red Bile Glucose (VRBG) Neutraliser
Violet red bile lactose (VRBL)
Bacterial growth chart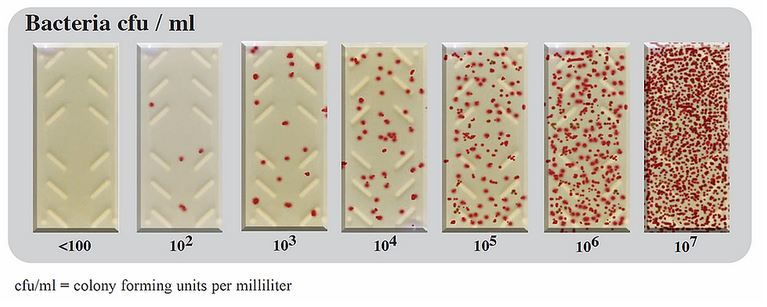 Agriculture (HTC, LLC, hctllc.com)
Related Accessories