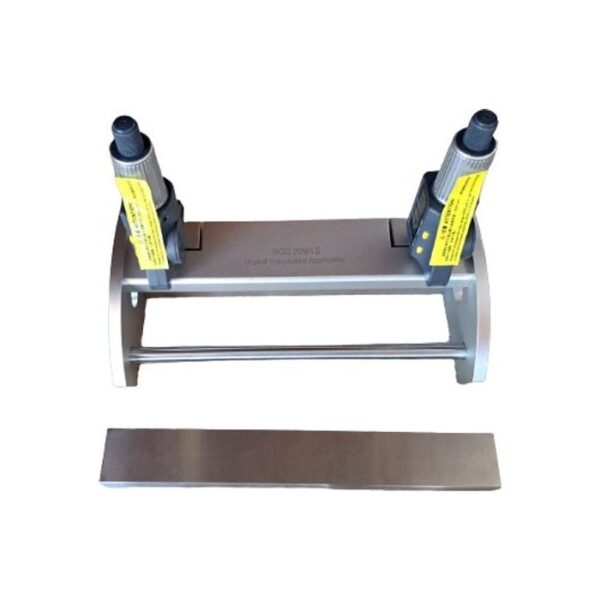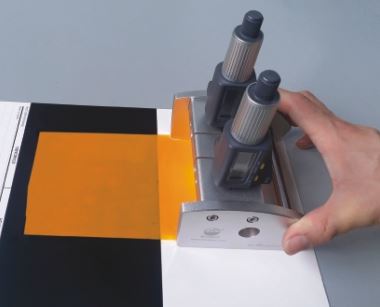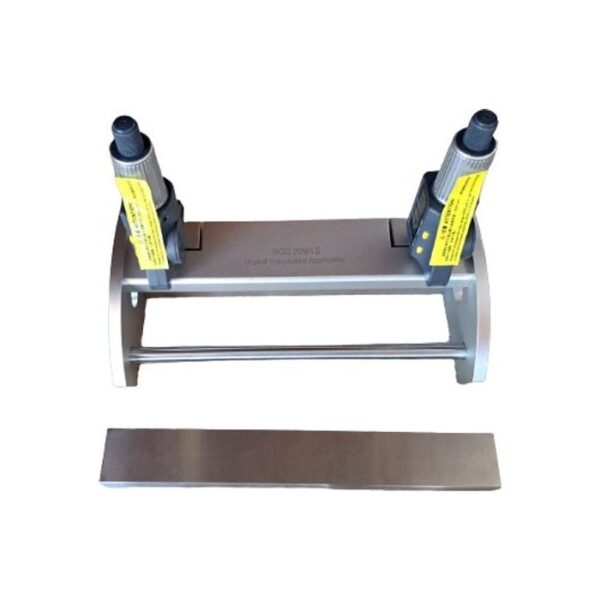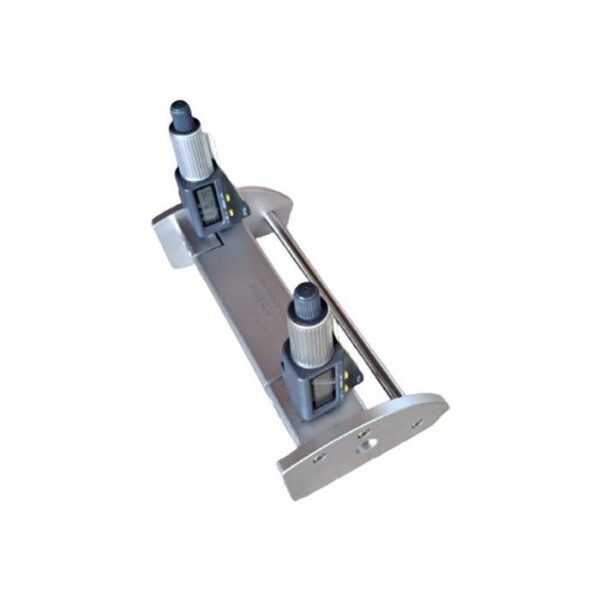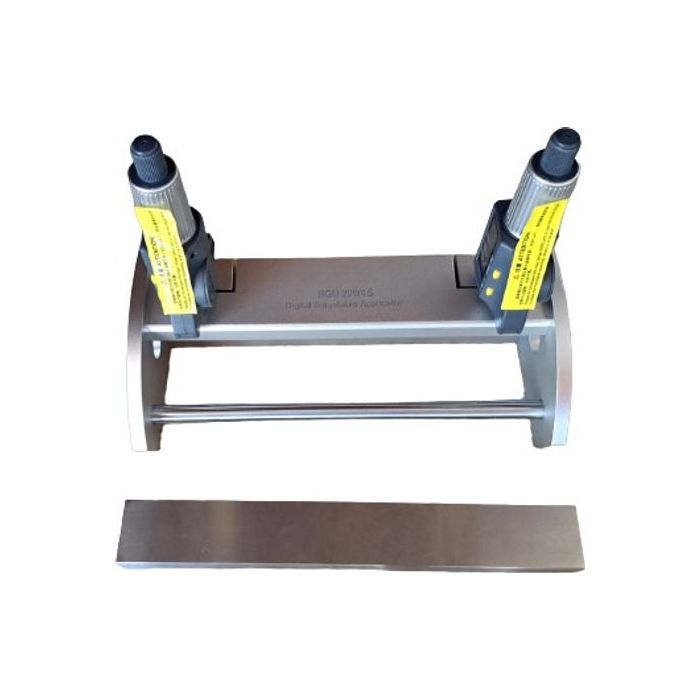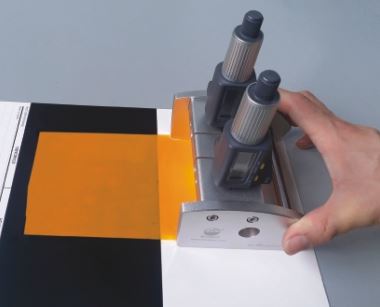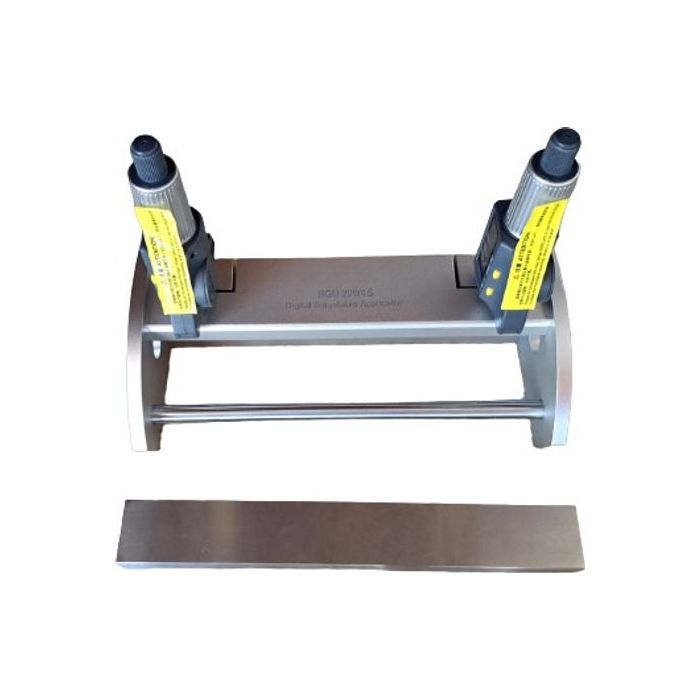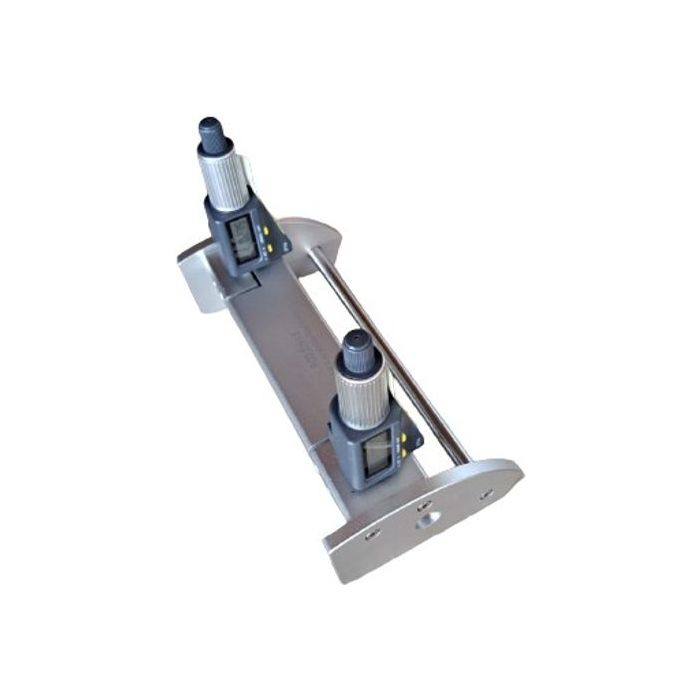 Micrometer up to 5 micron adjustable thickness wet film applicator
R12,000.00 Excl. VAT
200mm fixed with wet film applicator (casting knife applicator) with digital adjustment up to 5 microns.
Description
Additional information
Video overview of film applicators
Specification
Description
Film applicator or digital micrometer adjustable applicator (also called a wet film applicator)
The blade of this wet film applicator (also called a casting knife applicator) can be accurately adjusted by means of 2 micrometer adjustment screws, from 0 to 5mm (5000 micron), in 10µm increment. Suitable for various precision tests, e.g. research tasks. 4 widths available. These applicators uses magnetic blades, operator can pull and plug directly, easy to clean. Furthermore, these blades are made of stainless steel hardened by special technology, more durable and corrosion-resistant, greatly extending the life of applicators. The manual casting knife applicator is suitable for dense, high viscosity fluids.
The wet film applicator produces reproducible films of a defined thickness. This is a manual applicator.
Description
A digital wet film applicator is a precision instrument used in the coating industry to apply a controlled and uniform film thickness of liquid coatings or other materials onto a substrate surface. It is called "digital" because it has a digital display that shows the exact thickness of the applied film.
The applicator consists of a blade or a rod made of high-quality materials, such as stainless steel, that is used to apply the liquid coating onto the substrate. The blade or rod is attached to a sturdy frame or platform that can be moved back and forth across the surface of the substrate.
The digital wet film applicator is designed to provide a consistent and reproducible coating thickness. The thickness of the applied film is determined by the spacing between the blade or rod and the substrate surface, which can be easily adjusted using a digital display.
The instrument can be used for a variety of applications, including paint, varnish, adhesives, and other coatings. It is commonly used in the laboratory or production environment to test and verify the quality of the applied coatings.
Overall, the digital wet film applicator is an essential tool for the coating industry, providing precise and accurate control over the thickness of applied coatings, which helps ensure product quality and consistency.
The precision engineered gap creates a wet film of a defined thickness. The dry film thickness will be different to the wet film thickness.
Additional information
| | |
| --- | --- |
| Weight | 5 kg |
| Dimensions | 45 × 35 × 20 cm |
| Brand | Biuged Instruments Co.,Ltd. |
Elcometer
This video is of the Elcometer brand film applicators that we also supply: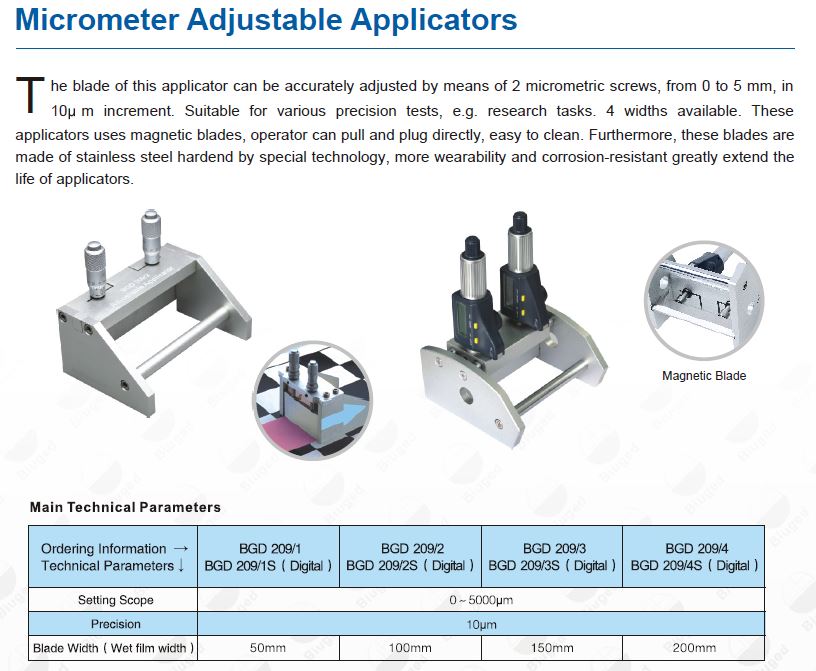 Brand: Biuged Instruments Co.,Ltd.