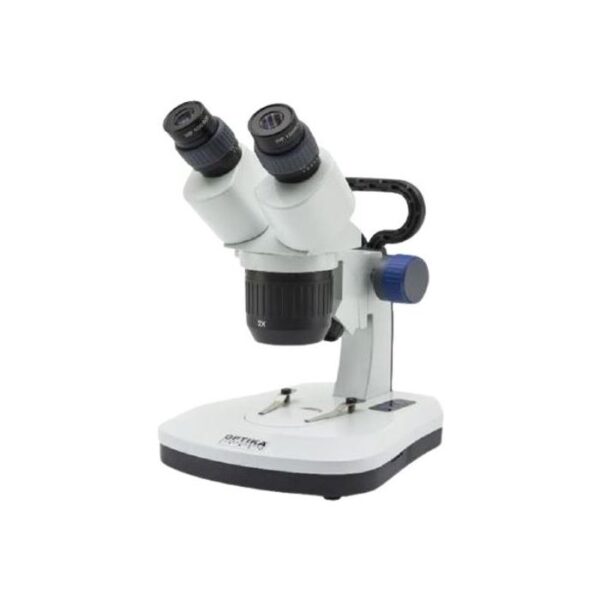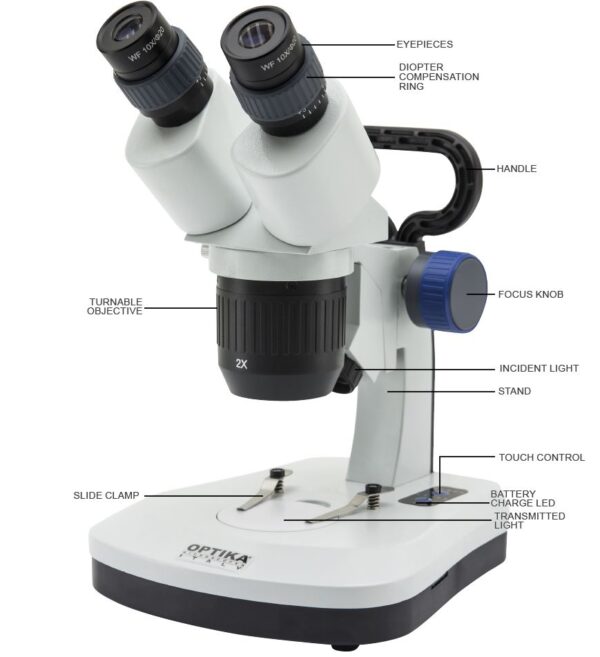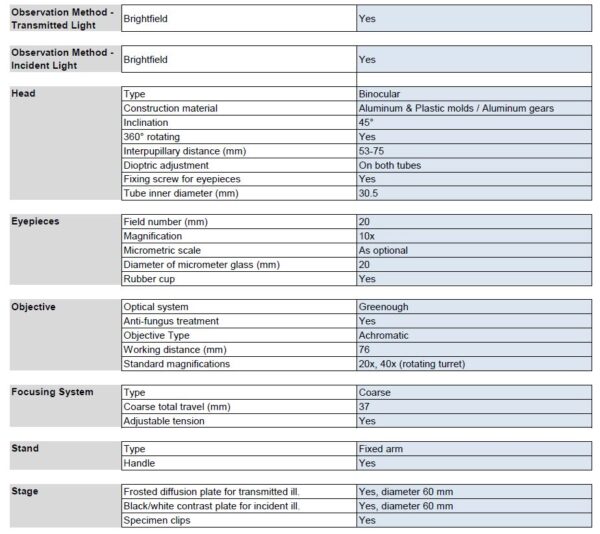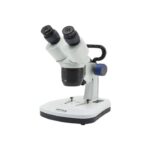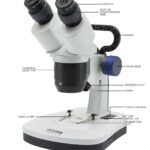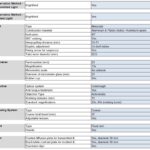 SFX-51: 20x-40x Stereomicroscope/dissecting microscope low magnification
R9,901.00 Excl. VAT
Binocular stereomicroscope, 20x-40x, EU plug
Description
Additional information
Instructions
Description
2023. Binocular stereomicroscope, 20x – 40x. This is a low magnification microscope for viewing larger objects. Observation mode: Brightfield. Stereomicroscope, with fixed arm, 20x-40x, touch panel, with rechargeable battery.
Head: Binocular head, 45° inclined.
Interpupillary distance: Adjustable 53-75mm.
Dioptric adjustment: On both tubes.
Tube inner diameter 30.5
Eyepieces: WF 10x/20 mm, secured by screw, with rubber cups.
Objective: Achromatic 2x-4x with anti-fungus treatment.
Stand: Pillar stand with focus.
Focusing: Rack and pinion controlled by a pair of knobs placed on both sides of the stand.
Illumination: Incident: 1 W LED, transmitted: 1 W LED.
Color temperature: 6,300 K. 100-240Vac/12Vdc external power supply.
Includes Ni-MH (3x, AA size) rechargeable batteries
Additional information
| | |
| --- | --- |
| Weight | 3 kg |
| Dimensions | 35 × 35 × 35 cm |
| Brand | Optika |
| Model Number | SFX-51 |
| Power type | External, 220volt, 50Hz, Rechargeable batteries Ni-MH (3x AA size) |
| Weight | 2kg |
| Product size | 288(h)x183(w)x205(d)mm |
| Incident Illumination | Yes, LED, 1W |
| Transmitted light | YES, LED, 1w |
| Working distance | 57mm |
| Focusing system | coarse, 37mm travel with adjustable tension |
| Stand | Fixed arm |
| Stage | With specimen clips, 60mm diameter plate, either frosted for transmitted light or black/white for incident light |
| Head | Binocular, 45 degree angle, 53-75 interpupillary distance, left dioptric adjustment, 30.5mm |
| Eyepieces | 10 x magnification & field number 20mm, with rubber cap |
Instructions in the box for standard binocular stereomicroscope & download from Optika