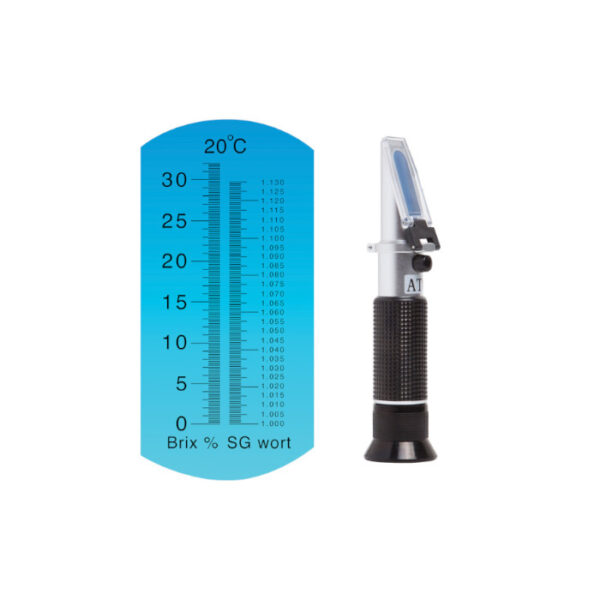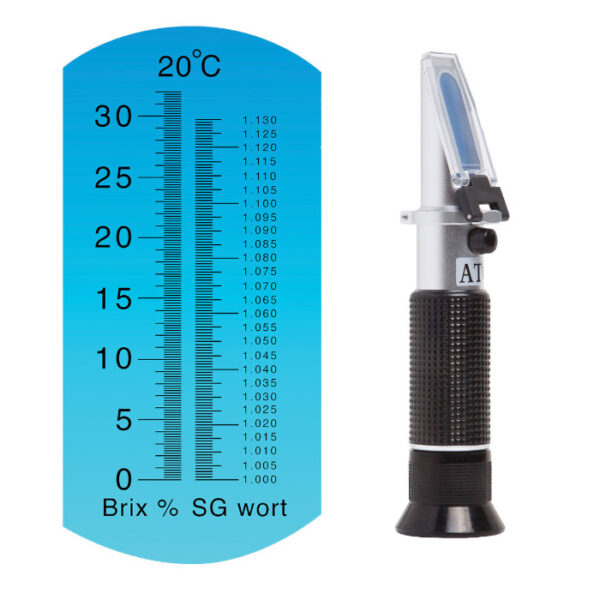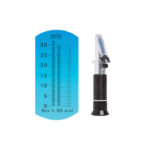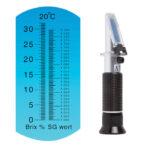 Brix refractometer 0-32% & Wort S.G. 1.000-1 .120sg
R890.00 Excl. VAT
0-32% brix sugar content refractometer & Wort S.G. 1.000-1 .120sg
Description
Additional information
How To Calculate The Wort Correction Factor On Your Refractometer
Instructions
Description
Beer Brewing Brix/Wort Refractometer: This hand-held optical refractometer measures the density of sugars in the solution and gives you an instant gravity readings at any point during the boil, or run off from the mash. You do not need to convert the reading from Brix to specific gravity or do an adjustments for temperature. Great for quick and frequent check on the gravity of your running or while sparging, and also for those who do not like to deal with the temperature compensation necessary with a hydrometer. Unlike a hydrometer, it only requires a very small amount sample, about 2-3 drops of sample only. This refractometer is specifically created for brewing of BEER.
Additional information
| | |
| --- | --- |
| Weight | 1 kg |
| Dimensions | 25 × 10 × 10 cm |
| Brand | Ecotao |
| Model Number | RHB-32SGATC |
| Measuring range | 0-32% brix; Wort S.G. 1.000-1 .120sg |
| Type | Optical (visual), natural light |
| Temperature compensation | Yes (ATC) |
| Resolution | Brix 0.1%; Wort S.G. 0.001sg |
| Accuracy | Brix 0.1%; Wort S.G. 0.001sg |
| Length | <20cm approx |
| Weight | < 0.2kg |
| Applications | Beer Brewing Brix/Wort |
Focus (the the eye end) so that you can read the scale. Add a drop of distilled water to the prism, closed the cover avoiding air bubbles. Water should spread across the entire surface. Wait about 30 seconds and view under light. Adjust the blue horizon to zero with a screwdriver or the adjustment nut, depending on the model design. The unit is now calibrated. Dry with a clean cloth or tissue. Add sample and close cover so that there are no air bubbles. Read the content indicated by the blue horizon line. Dry and clean and replace in storage container.