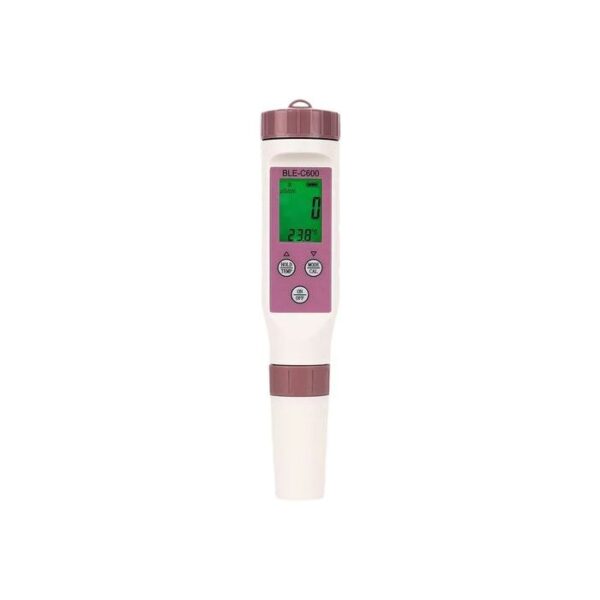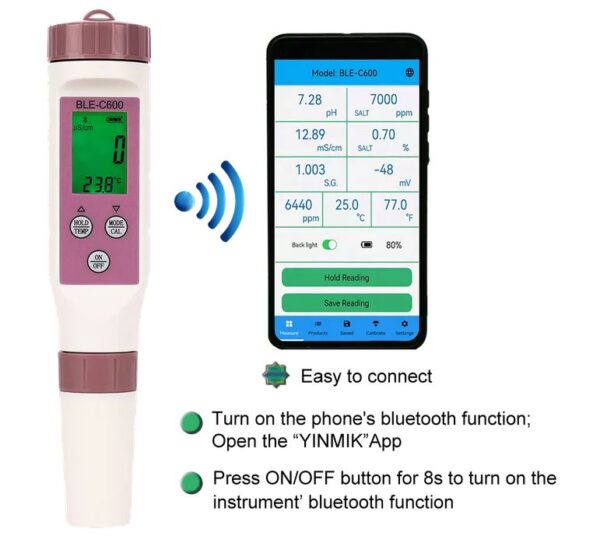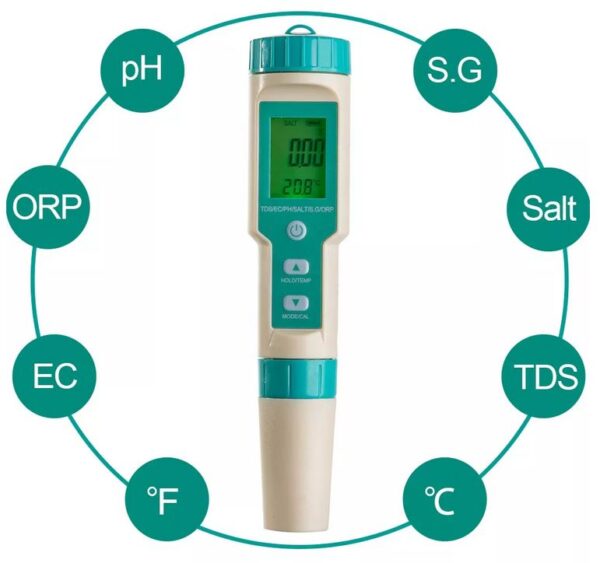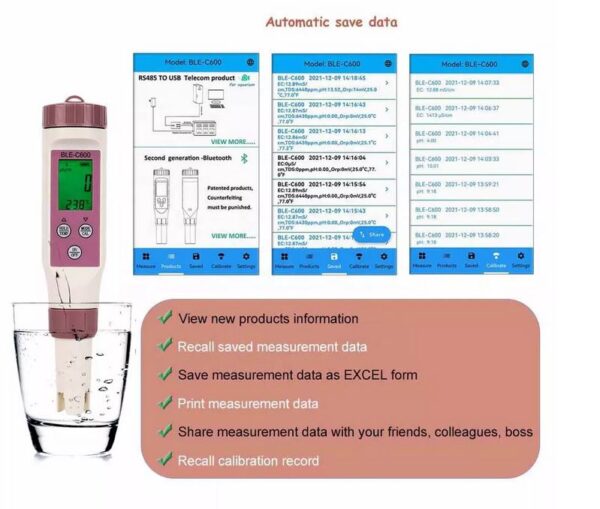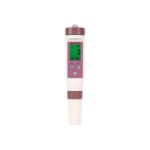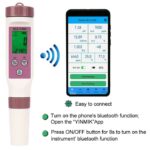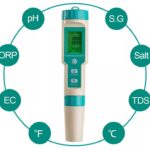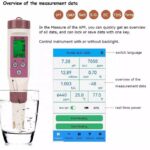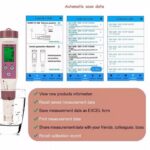 Multi-parameter Bluetooth enabled water quality pen 7 in 1 pH, EC, TDS, ORP, salt, S.G. & temperature meter
R2,650.00 Excl. VAT
Multi-parameter water quality pen meter for measurement of pH, EC, TDS, ORP, salt, S.G. & temperature. Bluetooth enabled. BLE-c600.
Description
Additional information
BLE-C600 Specifications
Meter videos
Description
This multiparameter meter links to a free app installed on android or iOS operating systems. The free YINMIK mobile app that you downloaded from the Apple App Store or Google Play Store.
This pocket meter measures pH, EC (conductivity), TDS (total dissolved solids), ORP (oxidation reduction potential), salt, S.G. & temperature .
Data can be stored and exported to Excel as a spreadsheet.
Background information on water quality measurements using in situ water quality instruments (PDF, 415KB)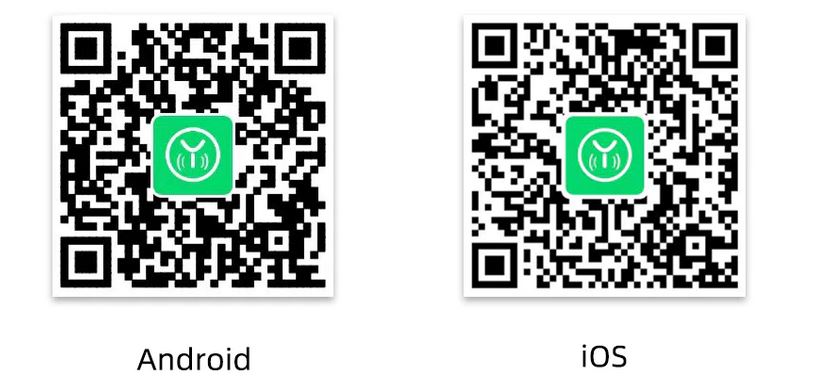 1. Scan the QR code and download the mobile APP software. There are two types of QR code, Android and ios, please scan and download and install according to the corresponding QR code of the mobile phone system.
2. Turn on the Bluetooth function: After the water quality pen is turned on, there is no Bluetooth logo and it cannot connect to Bluetooth. You need to press and hold the power button for 5 seconds, ,and then you can connect to Bluetooth after the Bluetooth logo appears.
3. Turn off the Bluetooth function: After turning on the Bluetooth standard, press the power button for 5 seconds to turn off the Bluetooth function.
Additional information
| | |
| --- | --- |
| Weight | 1 kg |
| Dimensions | 15 × 10 × 10 cm |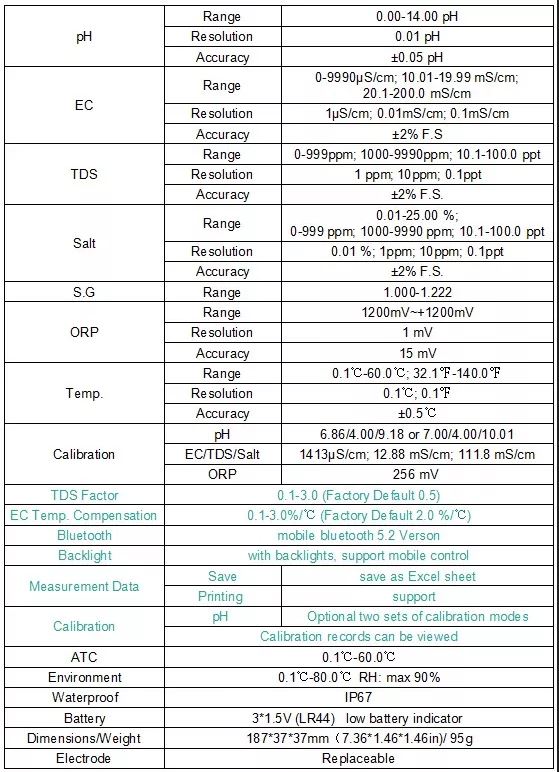 Model: BLE-C600
pH: 0.00-14.00
Temperature: 0.1-60.0°C; 32.1-140.0°F
ORP: -999mV ~ +999mV (oxidation reduction potential)
S.G: 1.000-1.222 (specific gravity)
EC: 0-9999 us/cm; 10.01-19.99 ms/cm; 20.1-400.0 mS/cm (electrical conductivity)
SALT: 0.01-25.00%; 0-9999 ppm; 10.01-200.0 ppt
TDS: 0-9999 ppm; 10.01-200.0 ppt
TEMP: 0.1-60.0 °C; 32.1-140.0 °F
Two sets of calibration points are optional: 5.0+6.86+9.18/4.0+7.00+10.00
ATC: 0-60.0°C; 32.0-140.0°F
Work environment: 0.1℃-80.0℃; RH: max 90%
Waterproof grade: IP67
Size: 187m*3*37mm (7.36*1.46*1.46in)
Power supply mode: 3*1.5 V battery (not included), low battery warning
Weight: 95g
Packing list: 1 * BLE-C600 Bluetooth Salinity/PH/TDS/EC/ORP/Seawater Specific Gravity/Temperature Water Quality Pen