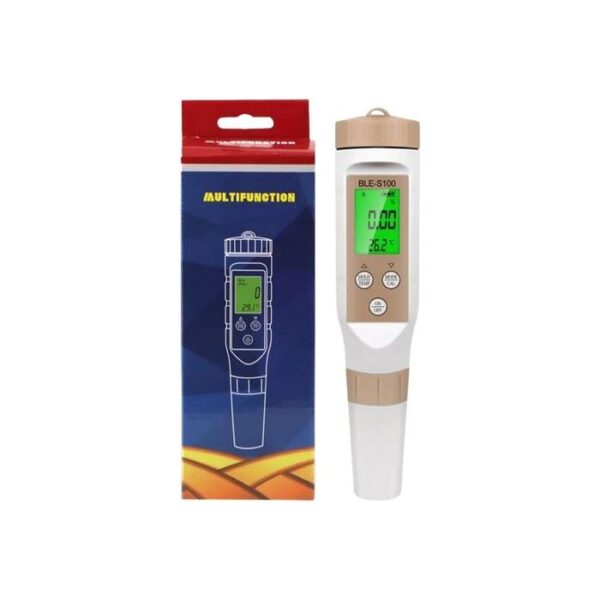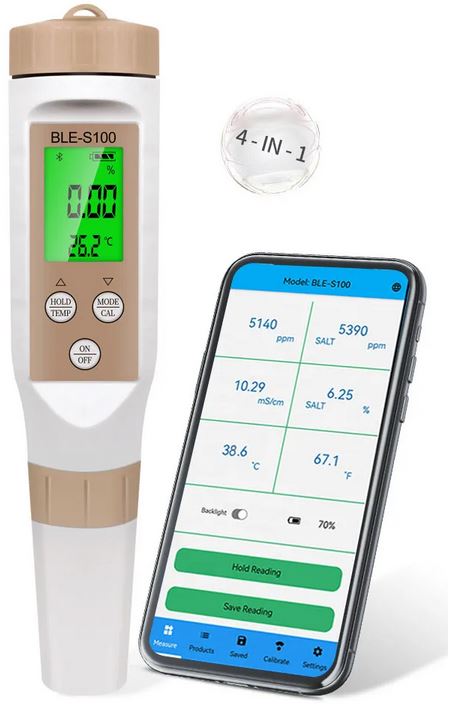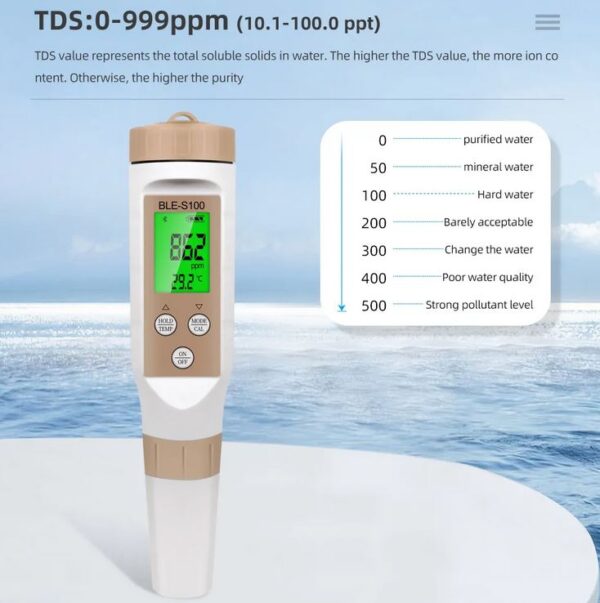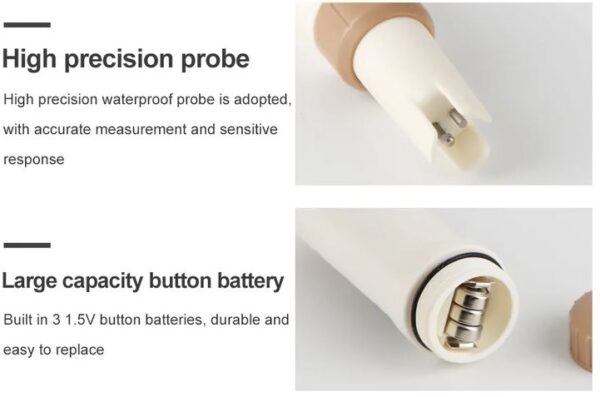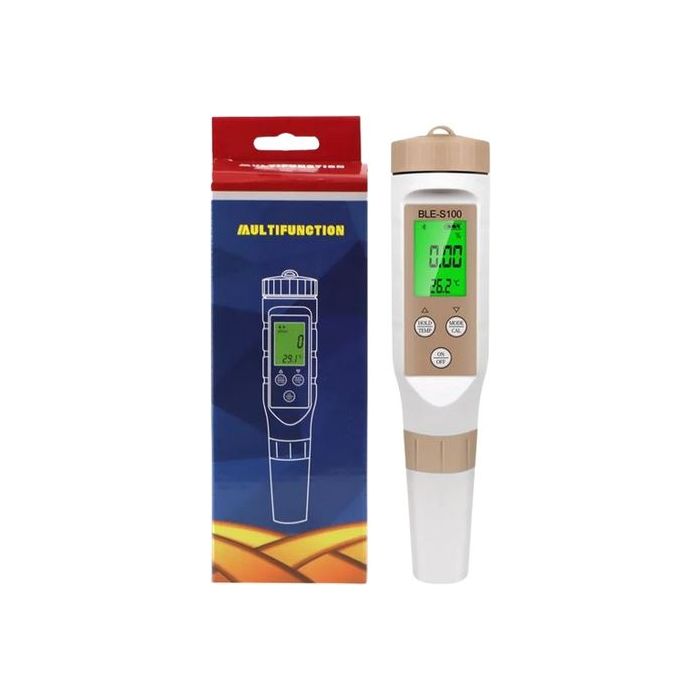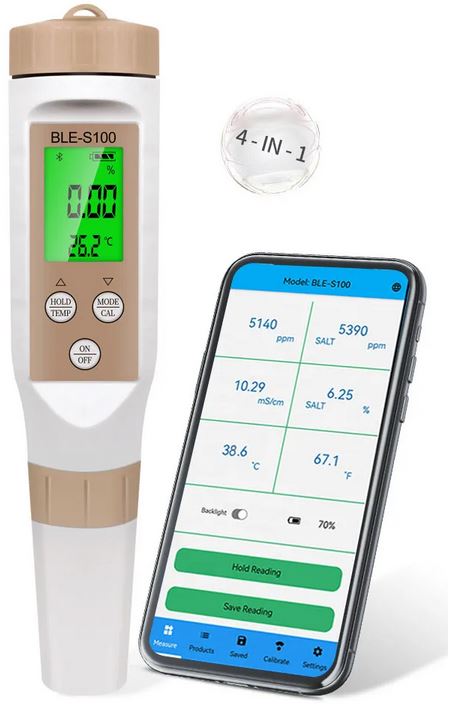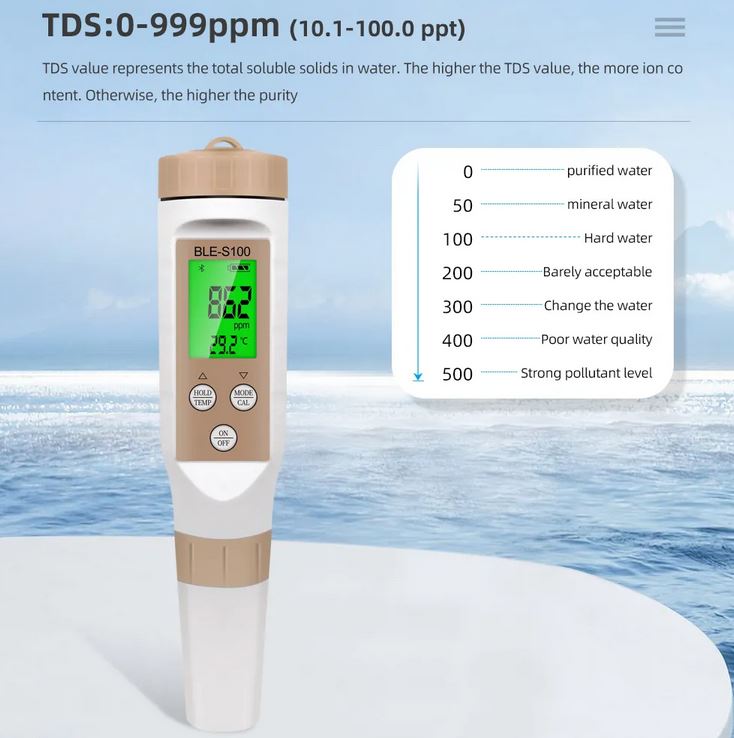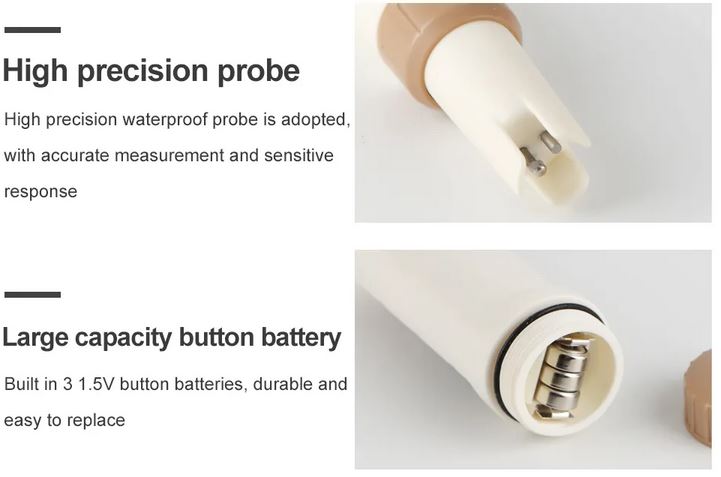 EC/TDS/pool salt meter
R879.00 Excl. VAT
Portable TDS, EC, salinity & brine meter with Bluetooth and free app download. BLE-S100.
Description
Additional information
Product description and manual
Product comparisons
Description
This conductivity meter has a wide application from pure drinking water with low TDS to pool salt at 6%, seawater & marine aquarium applications and for brine measurement up to 100 ppt (parts per thousand). It also measures temperature (0.1-80.0℃ 32.1-176℉). It is Bluetooth compatible and can be linked to a free smart phone app for data presentation and storage.
Calibration can be via the standard solutions, 1413uS/cm; 12.88 mS/cm and 1413uS/cm; 111.8 mS/cm.
The phone app is a free download. Meter warranty 12 months and electrode warranty 6 months.
Data can be saved automatically and manually and saved data can be exported to and Excel spreadsheet.
Software download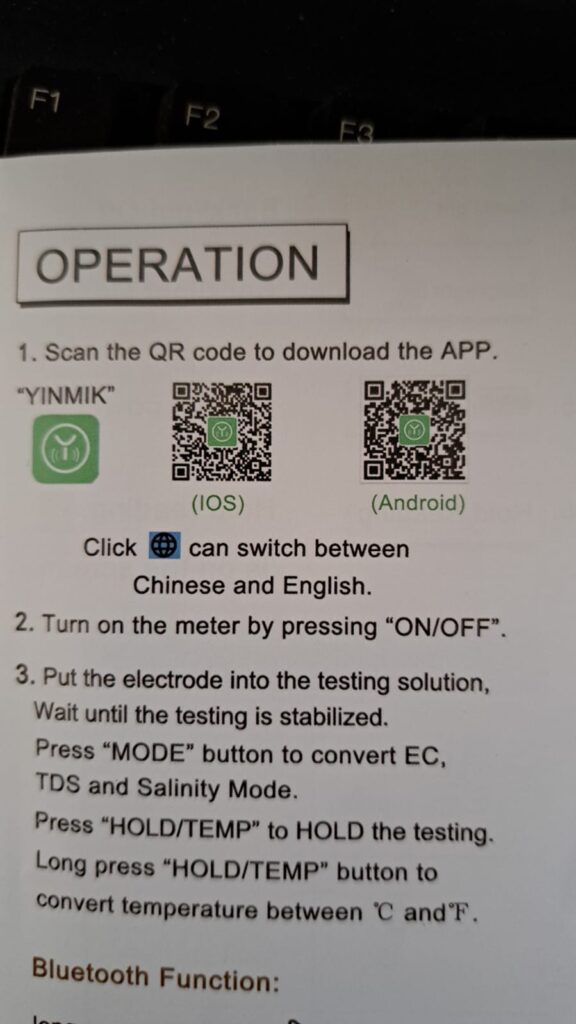 Additional information
| | |
| --- | --- |
| Weight | 1 kg |
| Dimensions | 30 × 12 × 12 cm |
Download the product manual, BLE-s100
EC Range: 0-9999us/cm,10.01-19.99mS/cm
Resolution: 1us/cm, 0.01mS/cm
Accuracy: ±2% F.S.
TDS Range: 0-9999ppm
Resolution: 1ppm
Accuracy: ±2% F.S.
Salt Range: 0.01-25.00% 0-999ppm;1000-9990ppm ;10.1-100.0ppt
Resolution: 0.01% ;1ppm ;10ppm ;0.1ppt
Accuracy: ±2% F.S.
Temperature Range: 0.1-80.0℃ 32.1-176℉
Resolution: 0.1℃/0.1℉
Accuracy: ±0.5℃
Calibration:
pH:6.86/4.00/9.18 or 7.00/4.00/10.01
EC/TDS:1413uS/cm; 12.88 mS/cm
ATC:0.1℃-60.0℃
Environment:0.1℃-80.0℃ ; RH: max 90%
Battery: 3 * 1.5V(LR44), Not Included
Waterproof: IP67